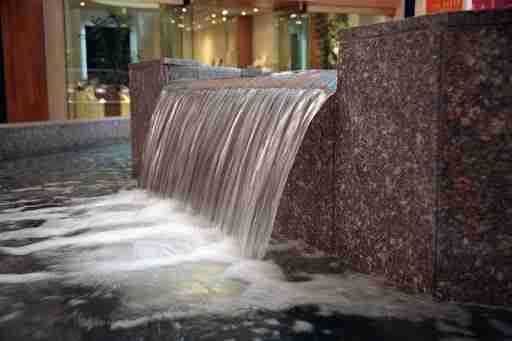 Fountains make a beautiful centerpiece for your backyard and easily become the focal point of your outdoor space. But why not reap the benefits inside of your home as well?
A water wall indoor fountain may not seem like the most practical idea at first, but it's simpler to get one in your home than you may think, and it provides a series of benefits for your indoor space that will make you feel like you're in your own private oasis – no matter the season or size of your home. Keep reading to learn what those benefits are and the different types of water wall indoor features that can be the new addition to your home.
Benefit #1: Create a Relaxing Ambience in Your Home
The first and overall greatest benefit of a water fountain in your home is that it completely changes the ambience in a positive way.
There are several components to an indoor wall fountain that make this happen. First of all, the image alone of water flowing is soothing to the eyes and tends to instill a calmness in a room. This is especially true if the water is flowing against a transparent glass wall.
Beyond that, if you're a fan of white noise, then a water wall indoor feature will deliver exactly that. The sound of flowing water is as calm as it gets. Imagine the constant sound of a flowing stream in your home.
Placing a water wall indoor feature near the entrance of your home will provide a welcoming first impression to guests and let them know that you live in a calming space. You can also place it in your living room, kitchen, or office — anywhere that you regularly sit and collect yourself.
Your new water wall feature will soon become the soundtrack of your home, and the location you choose to add it will be your spot to unwind and relax. Anyone who visits your home will immediately recognize the unique ambience of your space and be welcomed to center themselves.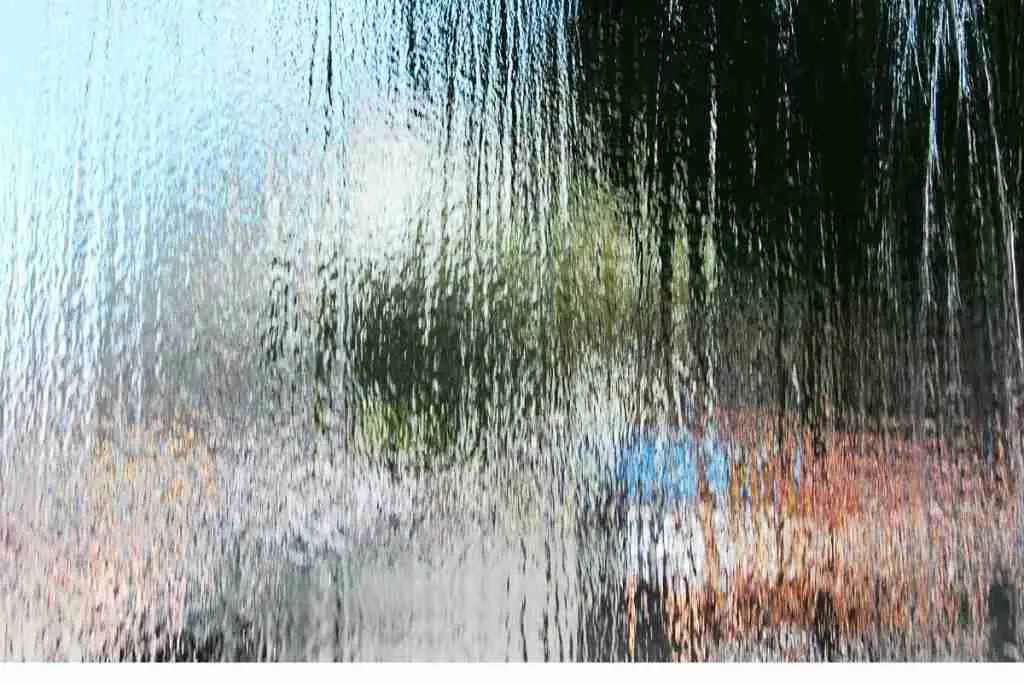 Benefit #2: Improve the Air Quality of Your Home
Another key benefit of water wall indoor fountains is a more practical one: improving your air quality.
Unfortunately, even the air inside your home is polluted, mainly with dust and dander. You can get a filter to cleanse the air, or you can install a water wall indoor feature to naturally purify the air and save on an expensive filter.
Water is the most natural way to purify the air in your home. The way that this works is that flowing water releases negative ions that attract the impurities of the air which have positive ions. This process cleans the air and makes it more refreshing to breathe in.
Improving the air quality of your home results in a variety of other benefits for your health and cognition, including:
Improving your sleep 
Relieving stress
Helping you think better
Benefit #3: Low Maintenance For Beautiful Aesthetic
One of the best benefits of a water wall indoor feature is the beauty of it. 
A water wall indoor feature allows you to imitate the beauty of nature in your home. Indoor water walls come in a variety of styles, shapes, and material.
A popular aesthetic for water walls is to have the water flowing against stone, as it does in a stream. This is a highly familiar look that can even bring a rustic element to your decor.
Another modern option is to have the water flowing against a glass backdrop. This is a great option for minimalist decor, or if you don't want your water feature to be the focal point of the room (depending what size it is, of course).
Better yet, despite how aesthetically intricate they are, water walls are a lot less maintenance than you might think. In general, you have to refill the water every week or so. You should only have to do a deep clean every few months, and even that could be done in less than an hour. Seems like a good trade off for beautiful results.
Benefit #4: Works as a Natural Humidifier
The last benefit of a water wall indoor fountain is that it acts as a natural humidifier.
As you can guess, flowing water adds moisture in the air, and therefore increases the humidity in your home. This eliminates the need for an expensive humidifier and provides you with the extra moisture you need when you're sick.
This is one of the top benefits of a water wall in the winter or if you live in a drier climate. What's more is that if you have a substantial indoor garden, your plants will thank you for the additional year-round moisture.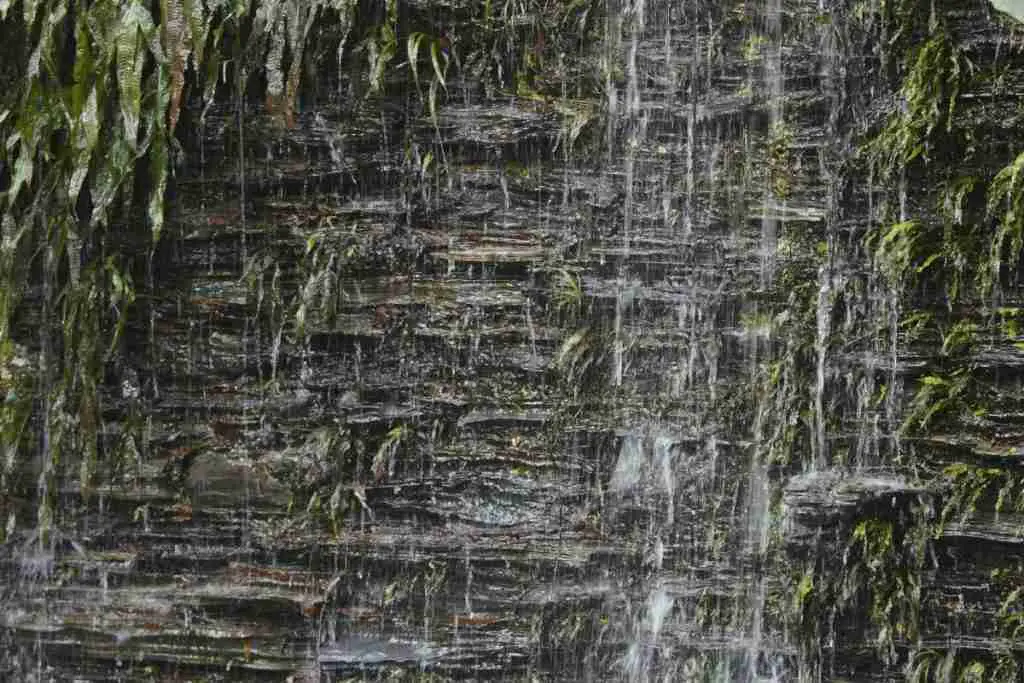 Different Types of Water Wall Indoor Features
By now, you're probably convinced that the benefits of a water wall indoor feature make it worth the investment. But before you jump into getting one yourself, start by considering what type of indoor water wall you want. There are two main types to choose from:
Free standing – A free standing wall is usually more of a statement, as they tend to be larger. They also come in a variety of designs and are versatile as you can place them wherever you feel they best fit in your home. This Alpine Corporation MLT102 Mirror Waterfall Fountain is a unique design that features stones and light for an impressive modern effect and relaxing ambience.
Think about your decor and whether a wall mounted or free standing water wall would best fit your home decor.
Summing Up
A water wall indoor feature is a great idea to add to any home because it's versatile but provides many benefits. Whether you want to get one for aesthetic purposes, or you're interested in improving the air quality of your home, you won't be disappointed with what your new indoor water wall has to offer you.