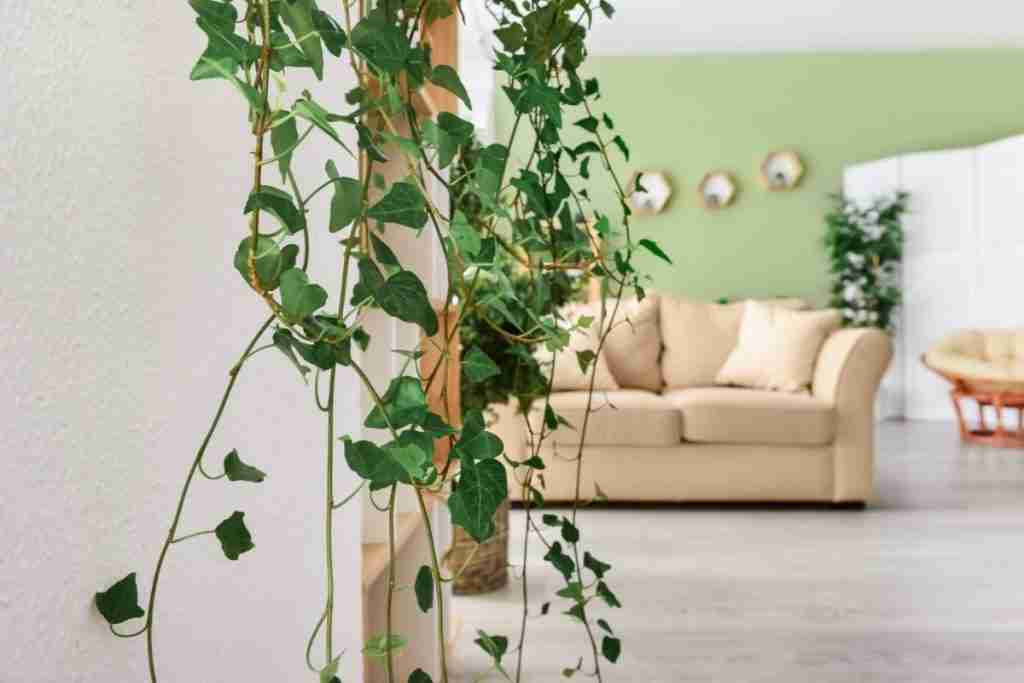 If you live in a small space, it can seem nearly impossible to have a small garden or a little place full of nature to call your own. But this is simply not the case. Anyone can create a mini indoor garden, no matter how small your apartment is.
In this article, we'll show you nine of the most interesting indoor gardening ideas that are easy to create, even if you are new to the world of gardening.
9 Indoor Garden Ideas
Whether you only have a small empty corner in your living room or an entire guest bedroom, you can have a beautiful indoor garden in no time at all. 
Here are nine great ways to add some plants to your place and spruce up the look of your home. 
1. Zen Garden
Creating a small Zen garden in your apartment helps to clear your mind and provides you with a quiet area to relax and enjoy nature without ever stepping a foot outside your door.
Most Zen gardens will incorporate primarily green plants and wooden decor, with small splashes of bright colors. 
The best plants for a Zen garden are:
Bamboo
Azaleas
Camellia
Bonsai
You can get as creative as you want with a Zen garden. Place a tall bamboo plant in the corner of your room with potted azaleas surrounding it. An indoor water fountain will provide the natural sounds of a waterfall splashing against the rocks.
You could place your garden in your bedroom where it can help lull you to sleep at night or give you a quiet place to meditate and center yourself. Add a few candles around the space to get the senses going.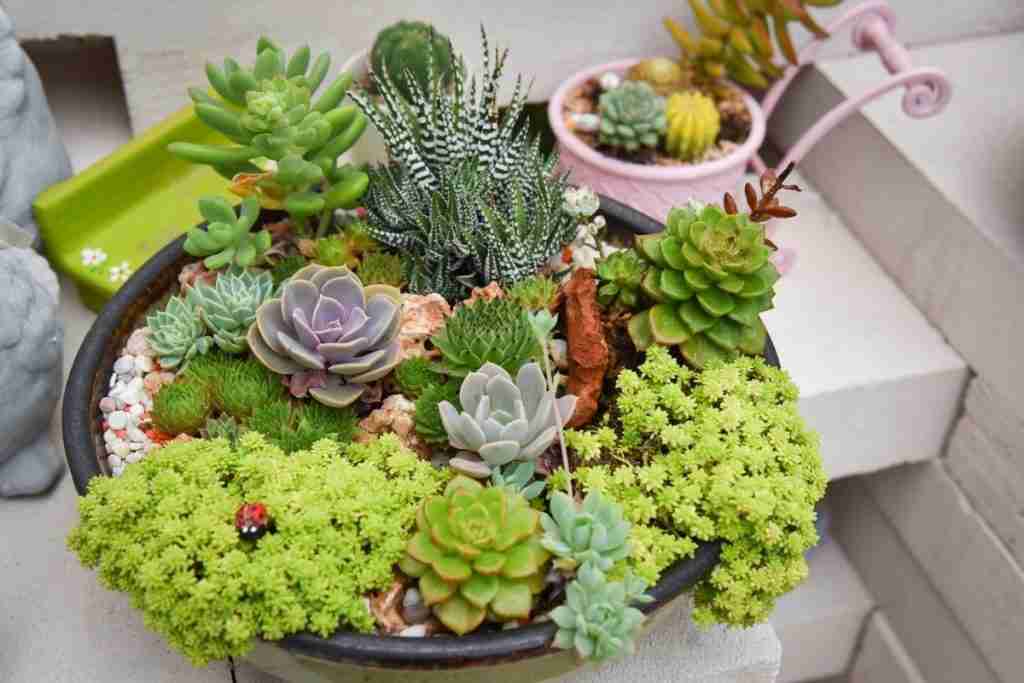 2. Fairy Garden
Are you looking for something a little more adventurous and full of wonder? Create a small fairy garden inside your apartment to add some inspiration and creativity to your home.
When creating a fairy garden, use ferns and succulents in beautiful colors, like pinks, purples, yellows, and blues. Think magic meets nature, and gardens start to glow.
The best plants for a fairy garden:
Mexican Heather
Wood Sorrel
Asparagus Fern
Polka-Dot Plant
Perrywinkle
When putting together your own fairy garden inside an apartment, create not just a garden but an entire green world. 
Consider utilizing multiple-sized terracotta planters, surrounding them with ferns and polka dot plants. Then add small amounts of periwinkle and Mexican heather throughout the green. 
Construct your terracotta planters to make them look like little villages and homes, adding small accent decor and accessories, such as benches, mailboxes, fences, and houses. You can add some LED mesh lights or single mini lights to illuminate the magic during the night.
3. Green Vertical Garden Wall
If you don't have enough space to decorate an entire room or even a whole corner, consider simply decorating a single wall. Vertical gardens are an easy way to make the most of your space indoors and it's one of our favorite creative indoor gardening ideas.
Pick a room with a decent amount of available natural light (preferably one with a few windows), and create a vertical garden using wall planters going up just one wall.
Best plants for a garden wall:
String of Pearls
Pathos
Spider Plant
English Ivy
Phalaenopsis Orchid
The goal here is to pick plants that trail and plants that hang, wrap around, and cling to the wall planters. Use small plants to fill in the gaps, completely covering the area with beautiful green foliage to create a living wall.
If you're more interested in a hanging planter, you can lean a piece of lattice against the wall and hang your potted plants from the small spaces.
4. Getaway Garden
Wouldn't it be nice to dedicate one entire room to nature? It can be your very own sanctuary, tucked away behind a closed door only to be seen by you when you need a breath of fresh air or a place to disappear for a while. It can be the perfect place to read a good book or take a quick time out.
If you have a spare bedroom, computer room, or even a closet, consider making it a personal mini-garden.
Best plants for your getaway garden:
Kalanchoe
Lavender
Ponytail Palm
Rubber Plant
Crown of Thorns
Create a great escape, a place where you can go to get some work done when you're having trouble concentrating, or a space to make an important phone call that will calmly separate you from the rest of the world.
Place beautiful pots around the room, from one side to the other. Hang them from the ceilings, put them on the windowsill, and set them right on the floor.
Then place some comfy bean bag chairs or a swinging hammock chair in the room and a few trinkets and books on some shelves.
5. Modern Indoor Garden
When you think modern, you might think of clean, sleek lines and neutral colors, like black and white. If you want to add a modern garden to fit your modern apartment theme, you want to purchase matching pots and stay in the same family of plants.
Consider placing your garden in the kitchen or home office, where they will be seen frequently and used as decor.
Best plants for a modern indoor garden:
Herbs (oregano, cilantro, thyme)
Christmas Cactus
ZZ Plant
For a modern look, add black shelving units around the windows in your kitchen. Place a few small, square black pots a few inches apart and side by side on the shelves to create an indoor herb garden that is practical and beautiful. 
For a modern home office, purchase some contemporary pots and place Christmas cactus or Philodendron plants in them. Utilize the space on your desk, filing cabinets, or bookshelves.
6. Hydroponic Garden
If you are the type of person who isn't fond of the idea of having dirt hanging around your home, a hydroponic garden may be right for you.
A hydroponic garden allows you to grow luscious, healthy plants in your own home without ever adding soil, and the best part is they can be small enough to fit in just about any room.
Best plants for hydroponic gardens:
Devil's Ivy
Spider Plant
Arrowhead Vine
If you want to grow a veggie garden in your hydroponic garden, here are the best options:
Peppers
Tomatoes
Spinach
Lettuce
The best place for a hydroponic garden is in a small room such as a closet if you want to use artificial lighting. Or you can place your set on a table in front of a large window.
You can even purchase a large hydroponic garden tower that will look amazing inside your home and keep your plants healthy and vibrant for a very long time.
7. Mason Jar Garden
One of the best things about mason jars is that they are so versatile you can make them fit into any decor theme. Whether you want modern chic, country vintage, or colorful polka dots, it can be done. 
With some craft supplies and a little creativity, you can decorate your mason jars any way you want, giving you the ability to make your garden match your personality.
Best plants for mason jar gardens:
Pathos
English Ivy
Wandering Jew
Purple Oxalis
Get creative and start painting. Decorate your mason jars to match your bedroom theme or kitchen decor. Write inspirational quotes on them or stamp your dog's paw prints around the sides.
No matter how you decorate your mason jars, make sure you put plants in them that do not require a ton of room to grow or constant aeration.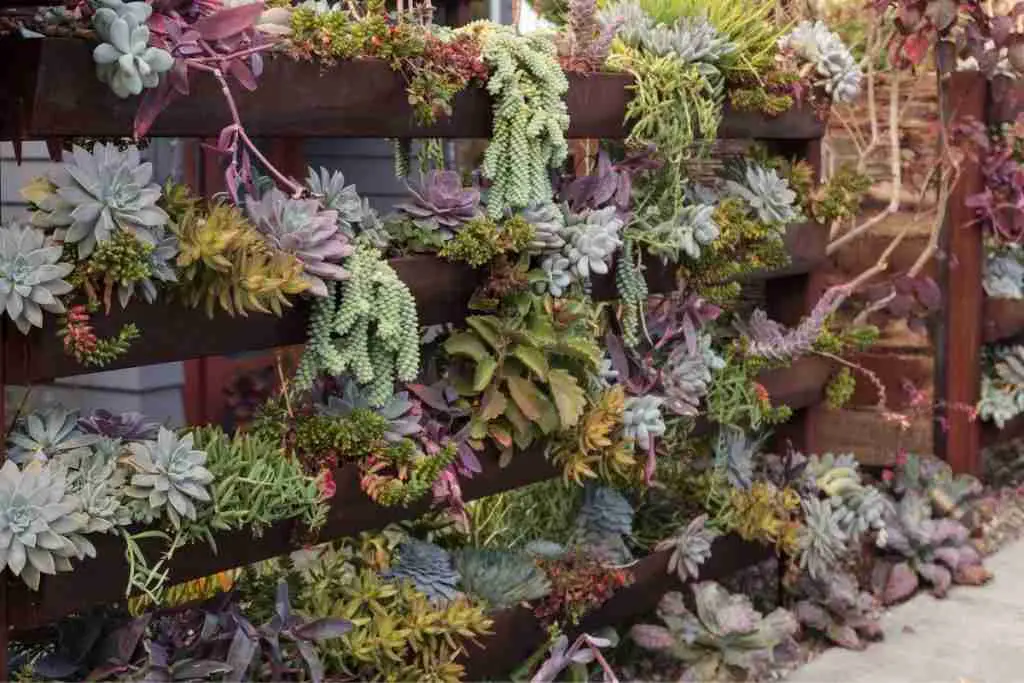 8. Succulent Garden
There is a variety of succulent plants to choose from when looking to design a fantastic succulent garden of your very own. These specific plants are a great option for those who don't necessarily possess a green thumb or spend much time at home.
Succulents are fairly self-sustainable and require little maintenance, yet are small enough to fit in just about any space and come in many different colors and designs. This makes them perfect for an apartment-sized garden.
Best plants for a succulent garden:
Aloe
Jade Plants
Echeveria
Red Velvet Plush Plant
Cocoon Plant
Cacti
Because succulents are so small and don't require much space, you can put them just about anywhere. Line your walls with treated balsa wood and slip some succulents into the cracks and crevices, creating a beautiful natural canvas.
You can also place multiple succulents in a large square planter with a candle as a centerpiece, giving you a small focal point for your room that illuminates the space. 
9. Hanging Garden
If you don't have enough space in the room on the ground, why not try hanging your garden from above! You can create a floating garden space by purchasing glass terrarium bulbs and hanging them all over one room or throughout several of them.
Terrariums are perfect for apartments and can give people who don't have room for bulky planters the ability to still create a garden of their own.
Best plants for hanging terrarium gardens:
Nerve Plant
Starfish Flower Cactus
Baby Tears Plant
Air Plant
African Violet
There are many ways you can utilize hanging terrariums inside small spaces to give your home the garden you have always wanted.
Give your terrariums a theme or mix-and-match all the options to create a work of beautiful live art.
You can fill your terrariums with colorful sand, stones, shells, marbles, etc. You can also paint them, color them, or cover them with lace. The options are endless, and the results will be well worth the effort.
Tips for Growing Indoor Gardens
While taking care of an entire garden may seem a little overwhelming at first, it doesn't have to be a ton of work or something to stress about as long as you keep a few key things in mind.
1. Do Your Homework
Ensure that you are getting plants that will thrive in the garden you designed. Consider the amount of maintenance they need, the amount of space they require, and what plants they will and will not get along with.
2. Choose the Right Space
While you may want your garden smack dab in the middle of your home, that may not provide the right environment for your plants. Remember, plants require sunlight, clean air, and controlled temperatures to survive.
3. Prepare
When preparing an indoor garden, ensure you have the right supplies for your plants to thrive. Choose the proper soil, fertilizer (if needed), drainage, pots, etc.
4. Consider Others in the Home
If you have children or pets in your apartment, you may not want to create a garden that will be easy to access or knock over. You also don't want to purchase any flowers that can be toxic if ingested.
5. Make Sure Everyone Gets Along
Yes, even in the plant world, not all species play well together! If you are purchasing plants that will be sharing a pot, you want to ensure that the options you choose can cohabitate happily.
For example, mint is an excellent option for an herb garden. However, its roots tend to wander and will not do well with others.
6. Water
While there are plenty of indoor plants that don't require tons of water, all of them do need water to survive. Making sure your garden has access to enough water is imperative.
At the same time, overwatering can be just as detrimental. Give your plants properly draining soil and pots to prevent illnesses, disease, or death.
Summing Things Up
You do not need a ton of space to have a beautiful indoor garden. All you need is a little knowledge, a lot of creativity, and a day to set everything up. 
Whether you are interested in growing your own herbs or looking to cover your wall in crawling vines, there are plants out there that are perfect for any home.