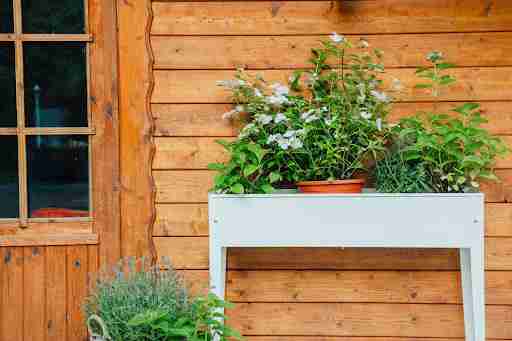 One of the best parts about the end of winter and the blossoming of spring is the outdoor gardening season. Unfortunately, not everyone has the yard space that's required to grow a lush garden of your favorite flowers or seasonal vegetables. But that doesn't mean that you should put your gardening dreams to rest.
Whether you've run out of space in your backyard for your plants or you don't have a backyard at all, there are other ways to build your dream garden. In this article, we'll explain how an indoor raised garden bed can let you exercise your green thumb indoors to grow a garden that will impress anyone.
What Is an Indoor Raised Garden Bed?
A raised garden bed refers to a small, elevated box that is filled with enough soil to support plant growth without using any soil from the ground beneath the box. This is in contrast to an in-ground garden that has you create your garden directly in the ground.
An indoor raised garden bed is meant to be stored inside of your home to grow plants indoors. Due to the inconvenience of having a garden on the floor of your home, these types of garden beds typically have legs for easy mobility and easy access for adults while preventing pets and young children from reaching the contents of the box.
Indoor raised garden beds come in a variety of sizes, but are typically smaller than their outdoor counterparts. They are usually around three feet, large enough to accommodate a significant amount of plants without becoming too bothersome in your home.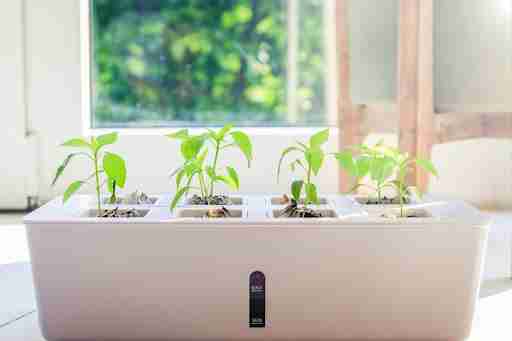 Why Choose an Indoor Raised Garden Bed?
You may be surprised to learn how many different types of plants you can grow in an indoor raised garden bed.
Some common plants that you can grow indoors include:
Roses
Petunias
Marigold
Tulips
Daisies
Tomatoes
Garlic
Mint
Herbs
Beyond their versatility, there are several other reasons why you should choose to build an indoor raised garden bed. Some of the top reasons include:
Simple to manage – Due to their smaller space and elevation, indoor raised gardens are easier to manage than other types of gardens.
Portable – It is easy to move a raised garden bed around your home to ensure that your plants are in the right conditions and have enough sunlight.
Grow plants year-round – When you take your garden indoors, you're no longer restricted to the outdoor weather and can extend your growing season and better conditions.
Less maintenance – Since your raised garden bed isn't in the ground and is indoors, you don't have to worry as much about pests eating them or weeds getting to them. 
Easy access – An indoor raised garden bed is an accessible way to garden, as it allows those with disabilities to more easily access it.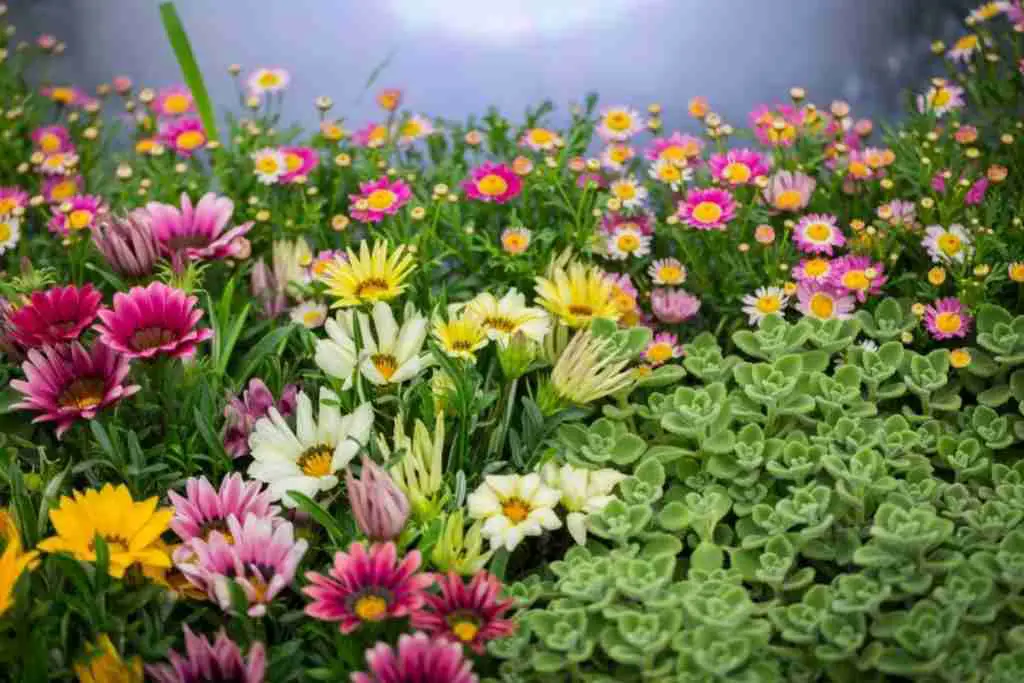 The Best Indoor Raised Garden Beds for Year-Round Gardening
To give you a starting point, here are some of the top indoor raised garden beds to take your indoor gardening to the next level.
FOYUEE Raised Planter Box with Legs
First on our list of indoor raised garden beds, we have the FOYUEE Raised Planter Box with Legs.
This versatile raised garden bed can be used outside in the summer, and brought inside afterwards for long-term use. It holds about 2.5 cubic feet of soil, providing ample growing space for vegetables, herbs, flowers, plants, and more.
This raised metal planter has wheels for easy maneuverability as well as an additional bottom shelf to keep your gardening accessories. The middle of the cart also features drainage holes to avoid waterlogging, and the entire thing can be set up in about five minutes.
XCSOURCE Raised Garden Bed
Next up, we have the XCSOURCE Raised Garden Bed.
The raised garden bed includes iron legs and wood with anti-rust black coating as well as a natural resistance to decay and pests, which provides strength and stability to support your indoor garden.
The bottom storage shelf provides the perfect space to keep your gardening accessories for easy access when you need them. This raised garden bed also has three drainage holes in the middle of the planter box to allow excess water to drain out easily. The simple design of this raised garden bed allows it to easily fit your decor and allow your beautiful plants to do the talking!
Keter Urban Bloomer 12.7 Gallon Raised Garden Bed
Our next indoor raised garden bed is the Keter Urban Bloomer 12.7 Gallon Raised Garden Bed.
With a 12.7-gallon (2 cubic feet) soil capacity, this stylish, dark gray garden bed is here to make your life easier. Not only is it easy to assemble, but it is a highly self-sufficient planter as well.
What makes this raised garden bed unique is that it features a self-watering system that includes a reservoir to prevent root decay and overwatering. Just use the manual drainage tap for full control over your watering. Better yet, use the easy-to-read water gauge to indicate when your plants are feeling a little dry and can use more moisture.
As a bonus, this indoor raised garden bed also comes with a seedling tray to optimize your gardening from start to finish.
AMERLIFE Cedar Raised Garden Bed
The AMERLIFE Cedar Raised Garden Bed is a great option if you're looking for a compartmentalized indoor raised garden bed.
With a large planting area split into six different grids, this raised bed holds 10.7 cubic feet of soil to provide ample space for your plants' roots. The bottom of the planter bed features drain holes to prevent root decay, and it also comes with a raised garden bed liner to protect your plants and keep your planter box in good condition.
Beyond that, all that's left to do is to choose your six favorite plants and get your garden going!
5 Tiers Vertical Garden Bed from TOREVSIOR
The last indoor raised garden bed on our list is this 5 Tiers Vertical Garden Bed from TOREVSIOR.
This is the only vertical raised garden bed on this list and is a great option for those who want to maximize their space even more and like the look of a vertical garden in their home while still maintaining the raised aspect of the garden bed.
This vertical garden bed has five tiers of plant boxes which each have two drainage holes. It also has four wheels to easily maneuver it around and wheels that lock. The frame of the planter is sturdy and the boxes are durable enough to hold the full weight of your plants and their soil. Assembly is simple, so that you can be up and running with your raised vertical garden bed in no time.
Summary
To reiterate, an indoor raised garden bed is a great way to bring your garden indoors and tend it all year long. What's more is that it's a compact option for those who don't have the space for an in-ground garden, and is also accessible and ergonomic. 
It's easy to get started with one of the numerous indoor raised garden beds mentioned in this list and create the indoor garden that you've always wanted.