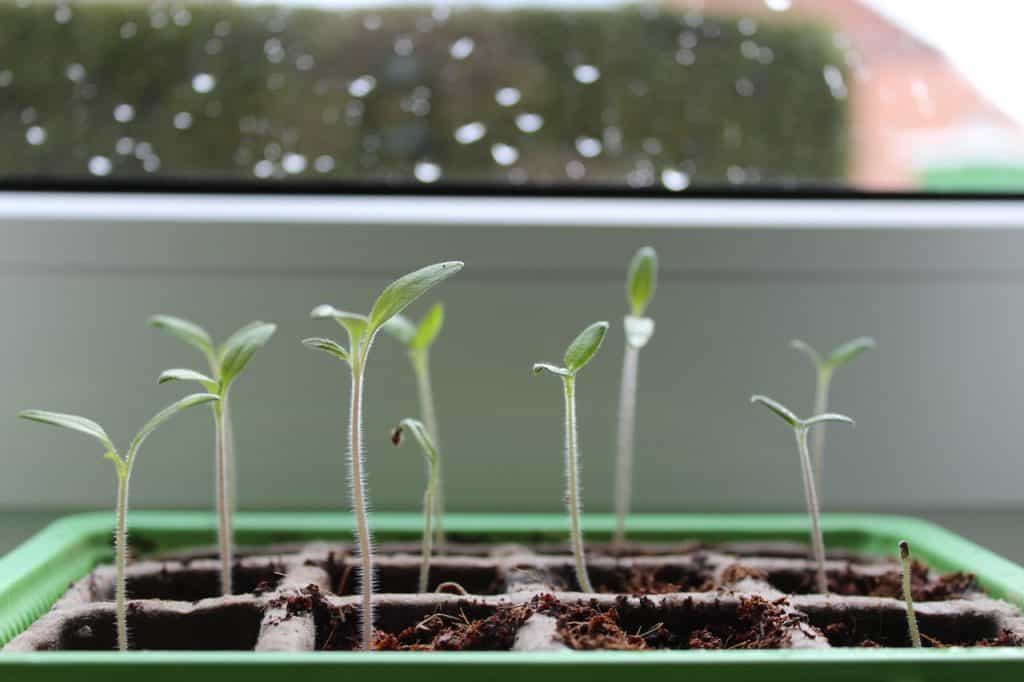 Germinating seeds is one of the most exciting times of your journey with a plant. There's nothing quite as satisfying as caring for a plant from the very early stages and seeing it bloom into its full form. But giving them the right environment can be a little tricky. Countless times I tried to sprout some new plants and failed. I eventually realised the problem, drops in temperature were holding me back. That's when I discovered seedling heat maps. They provide the warmth your seeds need to germinate, creating a more ideal environment for them. So to save you some hassle, I've put together everything I learned about them on my plant starting journey.
What Is A Seedling Heat Mat?
A seedling heat mat is a flexible piece of material, usually plastic, that has elements layered within to gently warm your seedlings. These mats are generally used during the cooler parts of the year to allow you to germinate seeds anytime of the year.
Typically you can house 2 or 3 small trays of plants on them but there are larger mats available along with eco-friendly, complete seed starting kits like this one. I've found that keeping the mat completely covered in plants has the best effects on their germination as they retain the heat better when bunched up.
How Do Seedling Heat Mats Work?
Most heat mats have elements layered inside, this is what actually heats up the mat. They require electricity, this is the power source for the heat. Also, there's usually a temperature dial to give you more control. However, depending on the model you bought it might just have a single temperature setting. If you go for a higher end model such as this one by Garden Tower Project, you get a variable temperature control.
How Hot Do Seedling Heat Mats Get?
One thing you might wonder about these mats, is how hot do they actually get? Well, to be honest, it depends on the model. Most heat mats have a minimum temperature of 68°F (20°C) but some heat mats can reach temperatures of up to 110°F (43°C). That's more than enough heat to germinate your seeds but will allow you to sprout some more exotic plants in your home. Another way to make use of your mat is by putting heat loving plants such as cacti on them during the colder months, mainly through the night.
Are Heat Mats Safe?
With anything that produces heat, there's always that question surrounding the safety of them. Well, heat mats are very safe and are one of the most effective methods for heating up your seedlings, plants, or even pets such as snake and lizards. Plus, they should never reach temperatures where the materials can combust. 

When Should I Turn Off My Heat Mat?
It's a common thought to turn your heat mat off during the night. The main reasoning behind this is that the earth cools through the night before the sun starts to warm it up again at dawn. However, with heat mats, you should leave them on all through the night until your seeds have fully sprouted. Otherwise you'll just slow down the germination process. They are designed to be left on for long periods of time. But, if you're wary about leaving it on all night, you can turn the temperature down a little to ease your mind.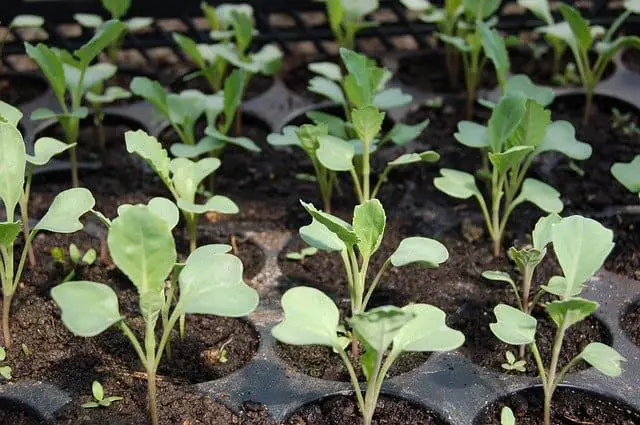 Inexpensive Alternatives To Heat Mats
Not all heat maps are expensive, but there is the ongoing running cost that comes with them. It's usually a very small amount but sometimes you just want to seek an alternative to a heat mat. Well, there's plenty of other ways of starting seeds without a seed mat and heating their trays. One option is hydroponic kits, but theres are more expensive, check them out here. Otherwise, check our budget friendly options below.
Light Boxes
If you're pretty handy then building your own light box is a great DIY option. This is essentially an enclosed space for your seeds, with a light to heat up the area. See it as creating your own mini greenhouse or grow tent, it works in a similar fashion.
Anyway, to make one you're going to need 2 or 3 things. First of all, you'll need something to construct the walls out of, you could use cardboard for this. Second, you're going to need a light source, incandescent bulbs work best as they tend to heat up a fair bit. Create a hole in the top wall of the box for your light to sit in. Finally, this is optional, you can use some plastic wrap to surround your light box. This will help retain heat better and you can create an opening into your box with this for easy access.
Always remember to take extra precautions when working with electricity and water. So keep all the wiring as far away from your seedlings water as you can.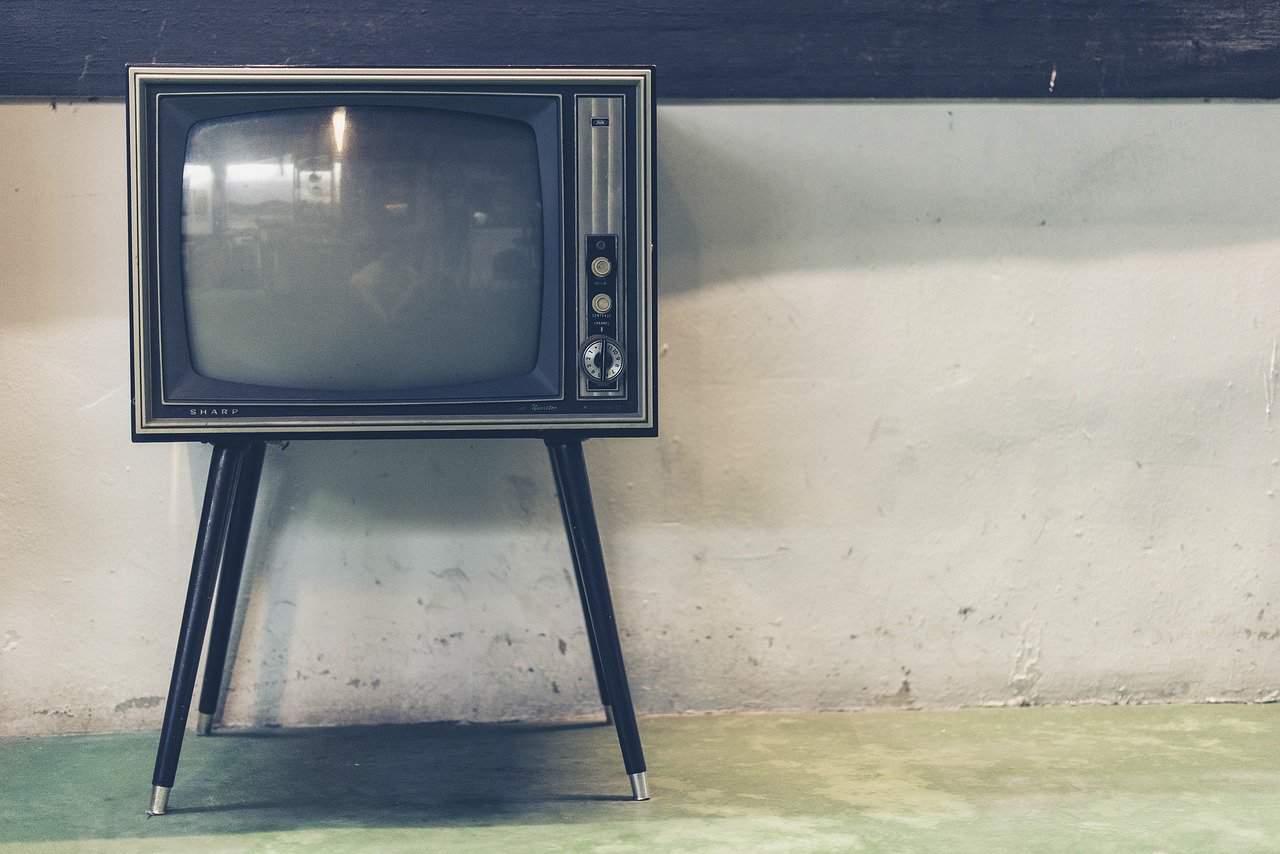 Home Appliances
To warm your seedlings up efficiently, simply place them in your oven and set it to 200°F. That was a joke! Never do that. But in all seriousness, there's actually a few spots in the home that you might not expect are perfect for warming up your seeds. Here are a few examples:
Refrigerator – I bet you definitely wasn't expecting this one! But it's not used in the way you'd first expect. Place your seedling trays on top of your refrigerator or behind it. These areas are where it puts out the heat that's generated from the cooling equipment.
Television – Similar to your refrigerators, this common household appliance kicks out some heat. 
Desktop Computer – These often come with coolers to stop them getting too hot. This makes an ideal spot for your seeds to germinate, whether it's on top or at the side, there's plenty of heat kicked out from your desktop.
Radiators – This is an obvious option in the home. Be careful of leaving your seedlings next to them when you've got the heating set high, it might hinder them more than it helps them.
Desk Lamp – Place your seedlings under a desk lamp and that will give them a heat boost to help them germinate.
Heat Cables
Heat cables are another alternative to heat mats. They work out to be significantly cheaper when you have a lot of seedlings but otherwise they're pretty similar in price. You lay these under your seeds, to use them you will need some gravel or sand under your seedlings for it to lay in. This type of heating is most effective when there's a large number of seeds you're wanting to germinate. Heat cables come in a large variety of lengths, with the temperature being in line with how much cable is actually used.