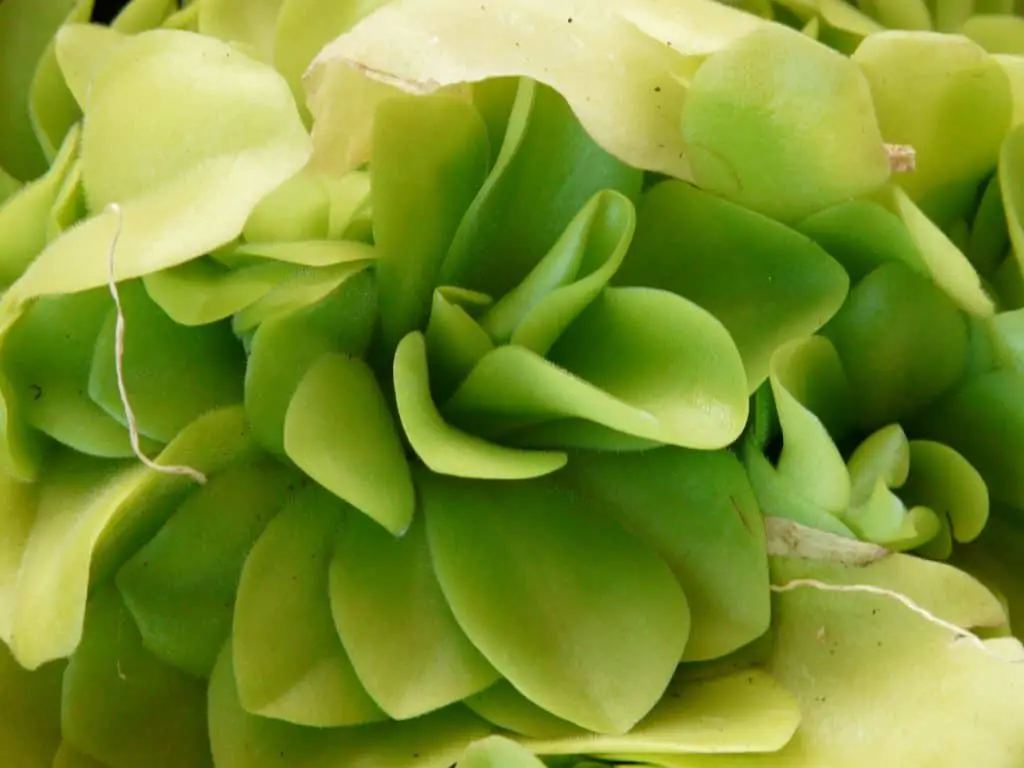 A pinguicula plant can bring life to your home and create a welcoming vibe if it is taken care of properly. Aside from the fact that it's carnivorous, it's also known for its beauty and long-lasting flowers. While this plant can be found in various locations, it is perfect for almost any type of climate. The pinguicula plant can adapt to an environment as long as it is reasonably consistent.
Anyone can care for this plant if they're armed with the right knowledge and have the right mindset. Caring for it might seem challenging and impossible; however, this guide will tell you everything you need to know. Nonetheless, you can do anything you set your mind to.
Continue reading if you are ready to give taking care of a pinguicula plant a shot! Below is an in-depth care guide that gives you all the tips and tricks you need to be successful.
Is the Pinguicula Flower Right for You
 To be honest, it is hard to say whether you should adopt a pinguicula plant. Like a child, it requires an adequate amount of attention and care. Even though they are not very hard to care for, the pinguicula can be a very needy plant.
If you choose to plant this flower inside, then you should leave a window open to allow pests such as fruit flies, to get into your home for the flower to prey on it. While this may come as an inconvenience, if the pinguicula flower is not getting the nutrients it needs, it can supplement itself by preying on gnats and fruit flies.
All in all, growing a flower can be a challenging task. If you are preoccupied with multiple events in your life, you may want to wait to adopt a flower. However, if you live near the equator or in warmer regions of the world, the pinguicula flower can be a great addition to your garden!
Characteristics of the Pinguicula Plant
The pinguicula flower is a carnivorous species that preys on gnats and fruit flies. Why do these plants do this? Well, the pinguicula plant requires an extreme amount of nutrients that the ground simply doesn't have. Therefore, the plant supplements itself with predators to gain an adequate amount of nutrients for it to survive. However, not all pinguicula plants are carnivores. Some species become dormant during the dry seasons.
Another name for the pinguicula plant is butterwort; the Latin root of the word pinguicula is "greasy one," which fits perfectly with the features of this plant. The leaves of the pinguicula have a creamy butter-like texture and are very flat with sticky pricks.
If you're an allergy suffered then you are probably wondering what type of pollination this plant undergoes? Some flowers depend on wind, bees, and other insects for pollination; likewise, thankfully, this plant is pollinated by hummingbirds so you'll have no issues indoors.
If you enjoy drinking a cup of coffee or hot tea in the morning while you enjoy nature, this flower may be an excellent addition to your kitchen table.
The pinguicula plant is native to the northern hemisphere ranging in areas from Siberia to North America. Other species prefer to get a tan all year long and can be found in parts of Central America and Mexico. As you can see, the type of climate this plant prefers can be universal.
From the beginning of its flowering season, the plant can make adaptations depending on the kind of environment it's in. Although, if the pinguicula could speak, it would probably tell you to raise it near a beach!
Growth Encouragement
From the get-go, you need to be aware of the conditions this flower expects and needs. The growing conditions are the main factors that a plant needs to survive. For example, humans need an adequate amount of food, at least 64 ounces of liquid (preferably water) a day, and a minimum of seven hours of sleep a night, to function properly every day.
Therefore, try thinking of your plant as your child and care for it as you would a pet or child. Make sure you pay close attention to each aspect when it comes to the growing conditions because they are concrete. Follow along below to become an expert and grow a pinguicula flower successfully!
Temperature Requirements for Your Pinguicula
Pinguiculas are grown in various regions that vary in climate; that is why they are considered a temperate species. When the plant reaches its dormant stage, it needs a cold environment to survive.
However, the warm species that are found in the U.S. and Mexico can tolerate frosty mornings and a mild freeze occasionally. If you live in a more temperate region, then you should plant this flower outdoors due to the mildness of the winters.
Other species that are grown in the U.S and other northern areas should grow the pinguicula in a windowsill or greenhouse.
Sunlight and Watering Habits
 One of the most important aspects of any flower is the amount of sunlight that it requires. While this temperate plant can sustain in even the harshest weather, it prefers partial sunlight. However, if you live in an area that has cloudy winters, you should invest in a warming light to make sure the pinguicula is getting all the light it needs to thrive.
 It seems that everything living thing needs a certain amount of water to survive. Yes, this is true! Any flower, herb, or shrub must get the right amount of water. Some flowers need more than others; however, the pinguicula needs an abundance of water. It is best to plant this flower in a permanently wet tray. Even though the soil is consistently moist, you still need to do some overhead watering. Be sure not to drown the petals of the flower. Try watering at least 4 inches above the soil under the budding heads.
Soil for Your Pinguicula
If you are new to indoor gardening of any kind, you need to be aware of the soil type you are purchasing. Some herbs are lenient when it comes to the amount of acid in the soil; however, others may require a specific pH balance to survive.
Most temperate species prefer a mixture of different types of soil. The combination is two parts of peat, one part of sand, and one-part vermiculite. Tropical species prefer more of sandy soil to maneuver through the ground and grow strong roots.
Some experts find it necessary to place mulch or rock on top of the land to help hold the plant and soil in place.
Make sure you are checking the soil every day to be sure that it is damp enough. The pinguicula flower needs to be well hydrated so it can absorb enough nutrients from the ground.
Although, keep in mind that this flower can supplement extra nutrients if it is not getting what it needs from the soil.
Feeding Your Pinguicula
Now, when it comes to feeding, the pinguicula flower grows best if you give it goldfish flakes. Isn't that crazy? Who would have thought that a flower would thrive eating goldfish flakes! However, if you choose to grow your pinguicula flower outdoors, it can catch its own food. Most pinguicula parents prefer to plant the herb outdoors to allow the bulb to be "independent." It will still manage to find some food indoors though, it will even help reduce the number of insects in your home.
Best Location for Your Pinguicula
As stated above, the best place to plant your pinguicula depends on your environment. If you live in a climate that is very cold and frosty, you should keep your pinguicula inside. It enjoys being cozy too! As silly as that may sound, the pinguicula plant has feelings and needs the best care possible. Would you leave your child out in the cold?
However, if you are lucky enough to wear shorts and a light jacket all year long, then consider planting your new flower outdoors. The Beach Boys weren't wrong when they told you to soak up the sun, and that is exactly what this plant loves to do! Do your flower a favor and grow it outside if the climate is warm all year round.
If you choose to plant the pinguicula outside, try placing it near an area that gets a ton of moisture. By planting your herb near a location that has a lot of moisture can aid in minimizing the amount of overhead watering, you need to do.
Dormant Period
A significant aspect of this plant is that it naturally goes into a dormant period. You don't have to worry about making any preparations. The pinguicula can begin to take a new shape and appearance by forming small fresh leaves.
Pruning Your Pinguicula
However, this plant doesn't need much pruning because it is a predatory species. Most carnivorous herbs tend to prune themselves, meaning they can shed off dead leaves. Certain species of the pinguicula need the flower heads to be pruned at least every six months.
Propagation
Propagation is the process of breeding your plants. Some people prefer to propagate by cutting the roots; however, pinguicula flowers are easiest to propagate in the winter.
The winter is this plant's dormant period, and the leaves are not as greasy. The greasy texture of the plants makes it hard to grab physically, and when it goes dormant, new leaves grow and make it easier to handle.
The best way to propagate a pinguicula is by dividing the plant. It is hard to take stem cuttings because the fruit of the plant lies within its leaves.
Once you have divided the plant, you need to place it under the sand portion of the soil. Sand is loose and allows the pinguicula enough room to form new roots.
Be sure you keep both plants moisturized and, in enough sunlight, to ensure they can grow to their fullest potential.
Repotting Your Pinguicula
It is sporadic that a pinguicula flower needs to be repotted; however, in some cases, they need a change. Sometimes, moisture pots can grow an abundance of mold, which is very harmful to the flower. Mold contains a high number of bacteria that can take over and affect the growth of your pinguicula.
If you need to transfer or repot your plant, you should do this task in the winter months. The colder periods are when the pinguicula goes dormant and requires little attention. Therefore, this makes the flower easy to handle and transfer because you won't be harming the growth or interrupting any life stage.
A helpful trick to remember if you plan to repot your pinguicula is to use brand new soil. Do not, by any means, reuse the wet soil from the previous pot. Removing moist soil only allows for more air contact and can create a higher percentage of bacteria growth. Be sure to pack the soil reasonably tight, and don't be afraid to top with some rock, even if the plant is indoors.
Most people prefer to place their pinguicula's in a drainage pot, to allow for new water always to be flowing through the soil. A drainage pot is highly recommended when planting this flower. The freshwater flow aids in preventing a large number of bacteria from growing or creating a home in your container.
Common Pinguicula Issues
Fortunately, there are not many issues that are associated with this flower. The pests that the pinguicula attracts get eaten by the plant itself; therefore, there are not many worries when it comes to dealing with invaders!
Although, keep in mind that you must be doing everything you can to ensure this flower is getting enough nutrients.
If it is starting to look a little brown or dry, test the soil to see if it feels too dry or too wet and also remove it from any direct sunlight for 24 hours. This allows the plant to cool off and gain some confidence back!